Laboratory Balances for Precision Applications
Choose from a comprehensive range of laboratory balances and scales
What do you expect most from a precision analytical balance? If you are like us, you will agree that accuracy and reliability come before anything else. A&D Weighing's range of compact analytical balances perform with superior weighing performance, reliability, speed and simplicity.
Whether you need to measure for precision with microgram readibility or whether you need to determine the moisture content or viscosity of your product, A&D laboratory balances and analytical products can help you to carry out these tasks quickly and accurately. Most of our laboratory balances also has internal calibration options available.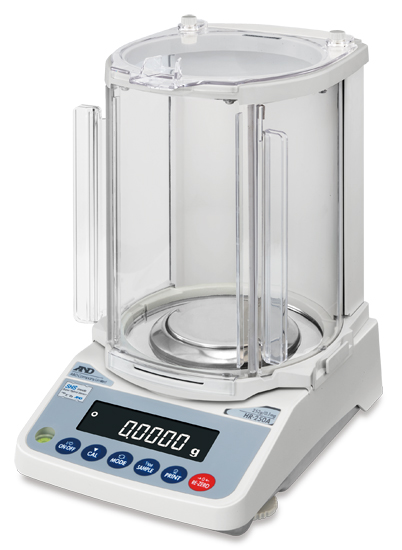 Laboratory Balances for any purpose
Our global expert knowledge and over 50 years of research and development has allowed us to expand our product range – A&D offer an unbeatable selection of laboratory balances and affordable prices to match. Our impressive range of specifically laboratory balances includes:
Take some time to browse our entire range of balances. A&D Laboratory Balances are intuitive for effortless operation and the precision results you need.
Browse our products by: Market Sector