Waterproof Scales Wet Area Scales
Choose from a comprehensive range of waterproof scales
Want a real scale not a toy? Serious companies need serious scales, weighing accurately, quickly and lasting beyond expectations under the harshest conditions. A&D digital scales & platform scales are hard to beat for weighing in harsh conditions and we have a wide range of waterproof scales for wet area use.
Scales that withstand damp environments
A&D Weighing's IP69K washdown scales have the highest level of dust and waterproofing, with ultimate protection against the effects of condensation
Food processing residues are easy to clean due to the streamline design
Accurate and available in three weighing ranges
Durable construction due to the stainless steel weighing pan, frame, and load cell
Rugged and adjustable indicator bracket
Permanent waterproofing capabilities due to the touch sensitive capacitive keys
Suitable for heavy-duty cleaning with high pressure and high temperature water
Hermetically sealed stainless steel load cellPolycarbonate/ABS head casing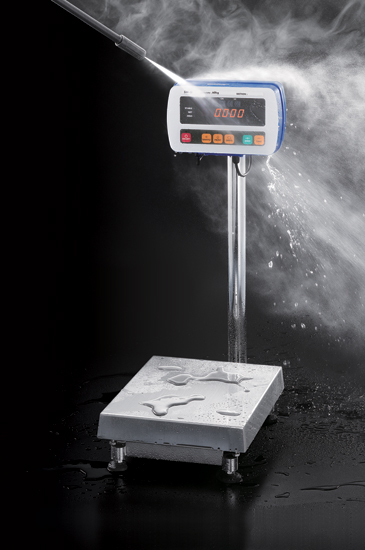 Waterproof Scales & Dust Proof Scales
Our global experience and broad creative vision has allowed us to expand our product range – We offer an unbeatable selection of waterproof scales and affordable prices to match. Our impressive range of waterproof scales includes the following scales and more:
Take some time to browse our entire range of scales for the perfect solution to your needs. Whether you need scales for personal or commercial purposes, we can accommodate to your needs.
Browse our products by: Market Sector